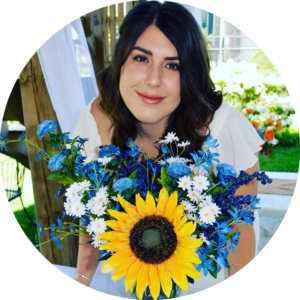 Emma Davies Smith is currently a fourth year Ph.D. Candidate in Biostatistics at the Schulich School of Medicine & Dentistry in London, ON. Her current research interests include individual and cluster randomized trials, semi and nonparametric methods, imputation, data visualization, and natural language processing.
I am hoping to complete my Ph.D. in Biostatistics by August 2023 and am interested in pursuing academic or industry opportunities related to clinical trial methodology, causal inference, or nonparametric methods. Reach out to me at esmit56 at uwo.ca!
When she's not working on expanding her knowledge of statistics, she's busy petting cats and unsuccessfully convincing her husband Ethan to let her adopt them, hiking, canoeing, and concocting indie and folk-rock playlists.